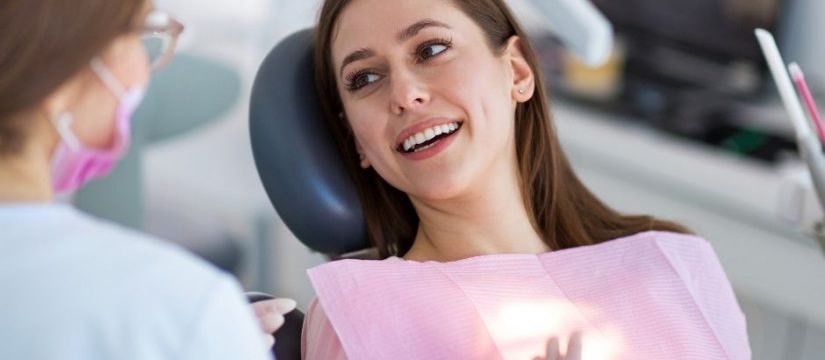 Often we have new patients call and ask what happens when they book a dental check-up appointment with us. 
A regular dental check-up appointment usually consists of two parts: 
1/ Examination of your mouth and teeth by one of our qualified Dentists
2/ Cleaning of your teeth by the Dentist
Dental appointment process
First, when you visit us at Tindale Dental (your friendly Penrith Dentist), you will fill out a simple medical history form, so we know a bit about you. 
Chat with the dentist
Before one of our dentists even touch your teeth, they will have a chat about your medical history, goals for your teeth (hello whiter smile!) and discuss any concerns you have, such as anxiety about dental work. (If you are anxious about any dental work, we can discuss the benefits of sleep dentistry). 
When you are feeling comfortable, your dentist will move on to examining your teeth.
Dental exams
Your friendly dentist will examine the health of your mouth using a small curved metal rod that has been sterilised. The dentist looks at your teeth and gums to see any potential issues such as cavities or gum disease. 
Teeth cleaning
Next, your dentist will polish your teeth. Using a motorised device, your dentist will remove plaque and buildup on your teeth, giving you fresher breath and cleaner teeth. 
Flossing
After polishing your teeth, our experienced Penrith dentists may discuss flossing techniques with you. If your gums bleed when you floss, our dentists can show you ways to floss that will help improve this issue.
Book a dental check-up
Keen to give a Dental check-up a try? We here at Tindale Dental Centre in Penrith are open and accepting bookings for dental check-ups. Book in with us today and you'll be one step closer to getting a cleaner and brighter smile!
Additionally, our friendly team of dentists are happy to answer any questions you have. No matter what it is… How to get a whiter smile, how to fix that chipped tooth or how often you should brush your teeth; we can assist and provide the answers you're looking for.
Contact our knowledgeable yet relaxed dental team on (02) 4726 5400 to book your dental check-up today.