Your first visit as a new patient at Tindale Dental Centre
At Tindale Dental Centre, Penrith, we are committed to providing you and your family with safe, gentle, and state-of-the-art dental care. We are proud of the care we can offer our patients and welcome new patients to our practice to share in this care.
We understand that there are many reasons for a patient visiting a new dental practice be it routine or an emergency visit. Our practice goal and purpose is to make sure that you are comfortable and happy every time you visit us. Because we're sensitive to your needs as a patient, you can always count on receiving individual attention from both our Dentists and our entire team.
Our friendly dentists and dental team work hard to ensure that your first visit to Tindale Dental Centre, as well as each subsequent visit, is pleasant and comfortable. We also offer emergency appointments.
Your first visit is all about you – your comfort, your happiness, and your dental health.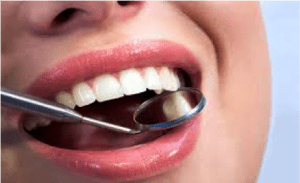 Your first visit with your Dentist includes:
A review of your complete dental and medical history forms.
The taking of two small dental x-rays to check for dental decay as well as a full mouth OPG to allow the assessment of the bones of the jaw.
An oral exam. Our skilled dentists will carefully examine your smile to determine the current condition of your oral health, and check for any cavities or early signs of tooth decay. Usually the dentist will also conduct a dental scale and prophylaxis (clean) so as to facilitate a thorough examination of all dental surfaces.
Discussing any concerns or goals that you have for your smile. They will also discuss any additional dental treatments you, or your child, may need. During this time we will also answer any questions you may have.
Your first visit is the perfect time to ask us any questions you might have about your dental health or care.
At Tindale Dental Centre both  our dentists and the entire team welcome any questions you may have, and are always available to listen to your concerns.
We look forward to meeting you!