Patient Safety
During these times of challenge, we are committed to providing our patients with continuing care and ensuring that all treatment is in accordance with government guidelines. Please bear in mind that the guidelines constantly changing and we will be making changes to adhere to these. The safety of our patients, staff and the wider community is of utmost importance and accordingly a number of changes have been made at the practice which you will be made aware of.
We thank you for your continued support in these uncertain times and the calm and supportive manner with which you have been working with us.
About Us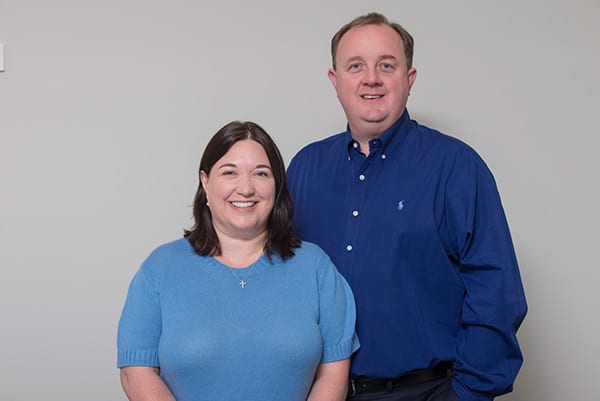 Dr Justin Currie and Dr Emma Bond have been servicing the dental needs of Penrith and the surrounding district for over twenty five years.
They proudly lead a team of dedicated Penrith dental professionals, all with Australian university qualifications who work in conjunction with each other, unified by a strong belief that how we provide dental care for you today makes all the difference in what your oral health will be twenty years from now.
At Tindale Dental Centre our catchphrase has always been we 'Service the Nervous' and Dr Currie leads the team in offering in-chair sedation, fully supported by experienced medical professionals.
Dr Bond has been completing University studies at UWA on sleep disorders and can offer real solutions to those patients diagnosed with Sleep Aponea (by a Sleep doctor) and who have been recommended for a snoring device.
We have gone to great lengths to create an environment wherein a strong relationship between you and our team at Tindale Dental can be established.
Why choose Tindale Dental
Highest Level
of Dentistry
Dr Currie & Dr Bond have assembled a unique team of dentists all of whom are dedicated to providing our patients with the latest dental techniques. All our dentists regularly undertake continuing dental education both in Australia and overseas .
Commitment to
Affordability
We offer patients HICAPS facilities (directly linking to your health fund) and accept eftpos and all major credit cards. We also welcome Veterans Affairs Gold Card Holders because we believe their service should be recognised and valued. We welcome the Medicare Child Dental Benefits Schedule.
Special Care for
Nervous Patients
During your first appointment, the dentists will talk to you about your feelings and about your overall dental health. We will ensure that you are entirely at ease with our practice before any treatment is carried out. If you are a nervous patient, please do not feel embarrassed to mention this to our staff when telephoning the practice.
Patient Safety
We have always employed the latest techniques and technologies in our approach to infection control. We provide surgical tracking of instruments through our autoclaving process. This allows us to validate the integrity of the process. We are proud of our custom designed sterilisation area, and welcome giving our patients a tour of this facility. We are QIP accredited .
Newsletter Signup
Sign up for our weekly newsletter to receive updates, news, and promos: