Dr Emma Bond and Dr Justin Currie, Principal Dentists and owners of Tindale Dental Centre in Penrith NSW recognise and acknowledge the unique nature of military service and the contribution of veterans for Australia.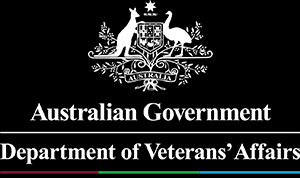 I'm a DVA Veterans' Affairs Gold Card holder – What happens when I visit Tindale Dental Centre in Penrith?
You do not need a referral from your GP to see a Dentist at Penrith Denitst Centre. Please present your DVA gold card at the beginning of your first consultation. We will record your details and from then on all you need to do is sign for any treatment that is completed. We do the rest. Our patient coordinators will organise all the associated paperwork and make any further approvals or arrangements on your behalf.  Dr Emma Bond and Dr Justin Currie will assess your clinical needs and provide treatment if necessary, under DVA arrangements.
Some treatment requires DVA prior approval and we will arrange this on your behalf.
Do I need to pay for treatment?
At Tindale Dental Centre, Penrith NSW you will not have to pay for any dental services provided under DVA arrangements for Gold card holders as we will bulk bill DVA directly.
YOU WILL NEVER BE CHARGED A CHARGE A GAP PAYMENT for any Gold Card treatment provided at Tindale Dental Centre.
If you are a White DVA card holder you may not be covered for some services. We will contact veteran affairs to clarify this prior to the appointment.
When do I use my DVA white card?
If the treatment you are seeking is related to your accepted war or service caused injury or disease, or the treatment is for a specific condition under non-liability health care as described above, you should advise Tindale you are a DVA white card holder at the time of making your appointment. Our Penrith dental team can then contact Veterans' Affairs on your behalf to find out exactly what you are covered for and provide services to bulk bill the treatment if available through Veterans' Affairs.