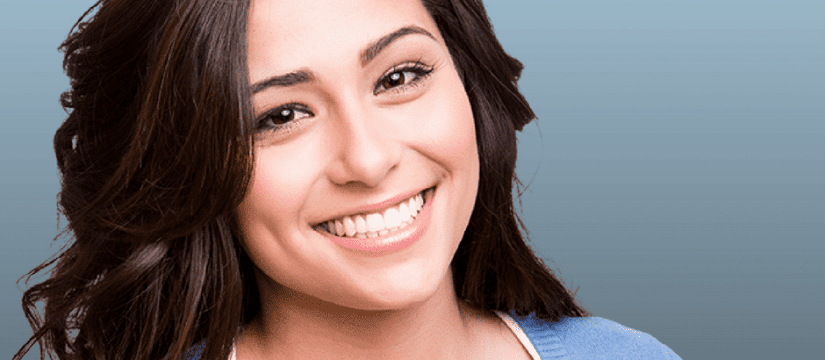 Professional teeth whitening is a well-proven, safe and effective way to enhance your smile.
Many of us find that our teeth colour has dulled over time.  This can be due to dietary factors with coffee, tea and red wine being the main culprits, habits such as smoking or it can simply be a part of the ageing process.
A simple course of teeth whitening can dramatically improve your smile and have a great effect on your self-confidence at the same time!
Why see a Dentist for Teeth Whitening?
It is important that your dentist examines your teeth for any sign of decay or gum disease, which needs to be treated prior to tooth whitening.  Dentists are in the best position to decide whether your teeth are suitable for the whitening process.
With the wide variety of 'teeth whitening' solutions on the market, it is important to find out what will work for you.
Whitening toothpastes may help remove surface stains through the use of mild abrasives that scrub the teeth. But, in reality they do not change the colour of the teeth, just remove stains leaving you with a brighter smile.
At Tindal Dental Centre, we use a whitener that actually bleaches the tooth enamel. It is a gel that is placed in a tray that fits on your teeth.
Studies have shown that longer term whitening results are best achieved by using bleach in a customised tray over a period of 7-14 days at home as opposed to a one-off visit to the dentist.
It is important to talk to us before starting any teeth whitening process.
Teeth Whitening Consultation
At your initial appointment we will assess the suitability of teeth whitening for your teeth.
We'll chat about your desired outcome and what can be realistically achieved.
After discussing the procedure in detail with you, we take impressions or 'moulds' of your teeth.
Custom made whitening trays are then constructed to fit perfectly into your mouth.
Teeth Whitening Process
A week or so after your initial consultation, you are ready to start your course of whitening.
The process is tailored just for you.  However, the average course of whitening is 7-14 days wear, of anywhere from a few hours a day to overnight wear.
During this time you may experience some tooth sensitivity.
Tray tooth whitening has been proven to be the most long-lasting and safest form of teeth whitening. It's also the most cost effective in the long term. Results are permanent, however the shade may dull slightly over time.
Please contact our friendly team at Tindale Dental Centre for all your questions, prices and appointments!