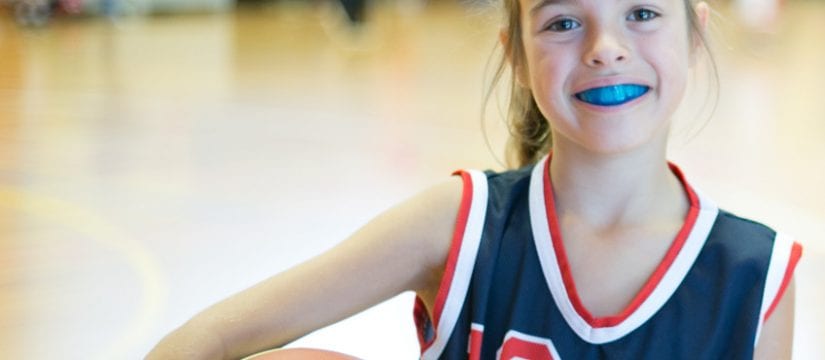 A mouthguard can reduce the risk of dental injuries. Sport, leisure and recreation activities are the most common causes of dental injuries. Dental injuries can be painful, disfiguring and expensive to treat.
It isn't possible to wear a mouthguard at all times to avoid dental injury but you can help protect your mouth or your child's mouth against sports impact, by purchasing a sports mouthguard. Nowadays, many health insurance providers offer no-gap sports mouthguards for kids too – making it more affordable to access.
Dental injury and sport
Accidents when cycling, skateboarding and scooter riding account for about 44 percent of dental injuries.

Sports such as football, boxing, basketball, netball, cricket, hockey and soccer account for up to 14 percent of dental injuries.

Any sport where contact with equipment, collision with other players or falling is possible (even accidentally) carries a risk of dental injury.
Types of sporting dental injuries
Common dental injuries incurred during sport or leisure activities include:
cut lips

cut gums

cut cheeks

cuts to the tongue or face

chipped teeth

broken teeth

knocked out teeth

broken jaw.
Types of mouthguards
Stock mouthguards: Available as a over the counter product, these mouthguards provide the least protection and comfort – although generally they are also the least expensive option.
"Boil and Bite" mouthguards: As the name suggests, the mouthguard is immersed in boiling water before being placed in the mouth and moulded to your bite. This will help to form the shape of the device around the contours of the teeth.
Custom-made mouthguards: Moulded and fitted in the dentist's chair, this type of mouthguard requires the dentist to take an impression of your teeth so that the mouthguard may be fabricated according to your exact teeth and mouth measurements. A custom mouthguard fits better, provides the most comfort and holds teeth firmly in position to render close-fitted protection. Although the more costly option, they offer the best possible protection.
If you already play sport or are considering a new sport please call us to make an appointment, our dentists can provide advice on how to protect your teeth, mouth and jaw.