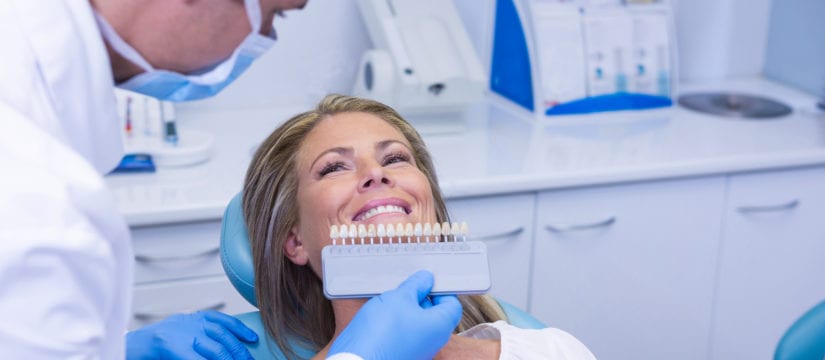 Aging gracefully is more about being healthy and happy whilst maintaining a healthy lifestyle, surrounding yourself with people you love, and doing things that bring you joy. It's natural to worry about the challenges that aging can bring and one of the minor concerns many people have is how our teeth can become discoloured due to food, drink and lifestyle habits. 
Fortunately, Tindale Dental Centre in Penrith offers two different options for removing stains on your teeth:  
Chair-side whitening – this is when our dentists will examine and polish your teeth. Then they will take impressions of your teeth so that custom whitening trays can be created so they can apply the whitening gel to the teeth. The gel is activated by the whitening machine in 8-minute cycles 3-4 times depending on the severity of the staining.

Take-home whitening trays – our cosmetic dental team will construct custom made fitting guards. These guards guarantee the most comfortable and effective way to use your take-home whitening kit.
The team at our friendly and effective teeth whitening clinic located in Penrith have given hundreds of patients across Sydney the increased confidence that comes with having a smile they're proud of. 
All patients will experience different results, so we recommend arranging a consultation with one of our dentists to learn more about how your teeth could look after being treated.
If you're ready to make your teeth pearly white again, please make an appointment with our dental team today by calling (02) 4726 5400