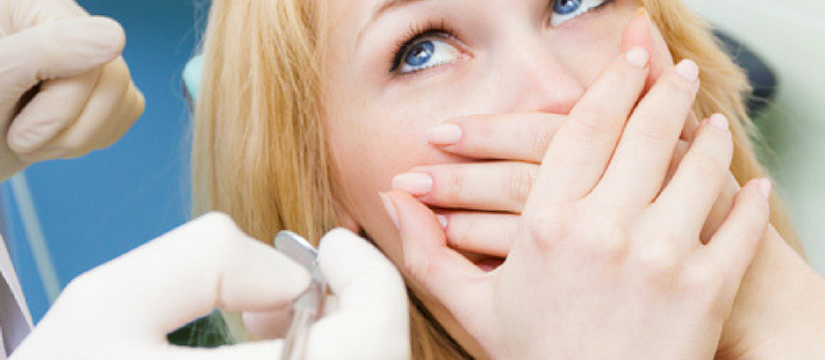 Dental anxiety can affect anyone. A lot of people will put up with all sorts of oral and gum pain in order to avoid making an appointment with their dentist.
Infections, periodontal disease, loose teeth and even broken teeth can go years without treatment. Avoiding regular checkups might mean that you miss the chance to have any issues picked up early, leading to extensive, costly treatment on a regular basis later.
Oral health has been linked to serious conditions of the heart and body, so skipping dental treatment due to fear is a real problem.
At Tindale Dental, we understand that dental anxiety is a serious concern for people, so there are a wide range of methods that we as dentists can use to help you face your fear. You'll be able to get the treatment and dental care that you need to have a healthy and happy smile that lasts your lifetime.  
It's ok to feel nervous
There are lots of people that experience some level of anxiety about visiting the dentist, from a mild uncomfortable worry to an intense phobia. You shouldn't have to feel embarrassed, as there can be a wide variety of causes for your anxiety.
Bad experiences in the past, the loss of control, uncomfortable close contact and more have all been shared with us as the reason that a patient has avoided dental treatment. Just remember, making it to the dentist is your choice, and it's a first step to be proud of!
Different methods of staying calm
Communication –
Communication between you and your experienced dentist should be the first step in conquering dental anxiety. You should feel at ease to say when something is bothering you and see your dentist as a non-threatening partner in your health rather than a condescending figure.
Environment –
A calm, clean environment is likely to help you stay relaxed. Our caring dentist at Tindale Dental avoid having images of dental work being done around the room and keep dental equipment out of sight as much as possible. Music or TV in the background can also help to distract you.
Psychological approaches –
Using psychological approaches like tell-show-do will gradually get you used to the new, unfamiliar situations. It's designed to help you take things slowly and move into treatment at your own pace. The control stays in your hands.
Medication –
With our gentle technique, you can opt in to be sedated just enough to be unaware of the treatment. Years of dental treatments can be completed in just one visit.
We'll look after you
Common signs of dental phobia include trouble sleeping the night before, feeling like it's difficult to breathe when equipment is put in your mouth, escalating nervousness while in the waiting room, or feeling physically ill at the thought of coming into the clinic. If you're having any of these feelings, please don't be embarrassed to let us know. We will make every effort to help you feel comfortable and secure and give you the space you need.
If you suffer from dental phobia, our caring dental team are experienced in providing the very best in care and treatment using the latest technologies.
Book an appointment to discuss your options – 02 4722 6115. Remember, early prevention is the best way to minimise your dentist visits and discomfort.