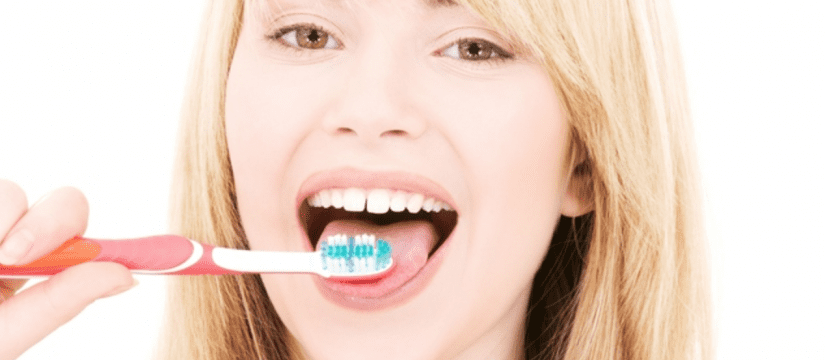 Did you know that most of the nasty and often stinky bacteria in your mouth live on your tongue? If you want to avoid or beat bad breath then cleaning your tongue with a tongue scraper and not your toothbrush is the way to go.
Follow these steps to make sure you clean your tongue effectively:
Open your mouth and stick your tongue out as far as possible. Force yourself to breathe through your nose rather than your mouth. Continue to focus on your breathing as you clean your tongue.

Place the tongue scraper on the back left side of the tongue. Press down gently on the scraper so that it causes the tongue to flatten.

Slowly pull the scraper forward across the surface of the tongue until you reach the tip of the tongue. Place the scraper under a stream of water to clear it of debris.

Place the scraper on the back middle section of the tongue. Repeat the scraping process and rinse the scraper. Place the tongue scraper in the back right corner of the tongue and repeat the process.

Repeat cleaning each section of the tongue until you no longer notice debris on the scraper when removed.

Rinse the scraper with hot water and dry it with a clean paper towel. Store it for future use.
There are several reasons why you may have bad breath such as gum disease, dental infections, tooth decay and dry mouth which can all be assessed and treated by your dentist.
As part of our holistic approach to dental care we take your concerns about bad breath seriously and can help by assisting you to improve your oral hygiene and dental health and can recommend products for bad breath and dry mouth issues that really work.
Please call us on (02) 4722 6115 to make an appointment so we can discuss your dental needs.